1.Introduction
Self Adhesive Aluminum Bitumen Waterproof Repair Tape can be used for general flashing applications, sealing glazing bars, sealing leaks in gutters, valleys, down pipes, capping, caravan seams and various corrugated and flat roofs. Also suitable for sealing roof lights and repairs to cracked glass.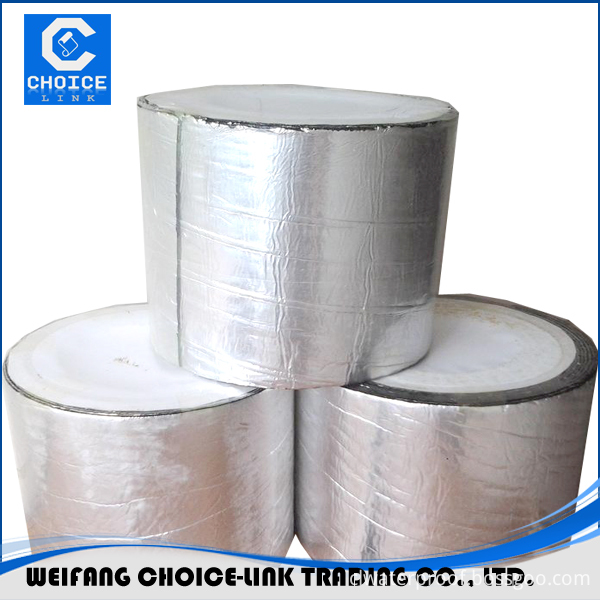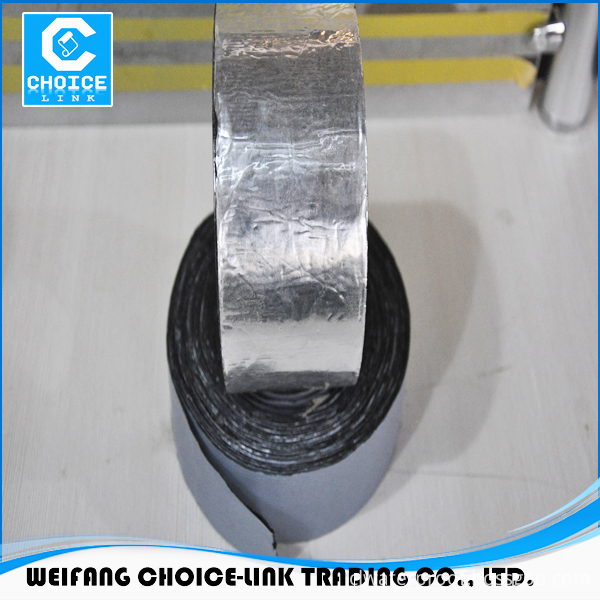 2.Specification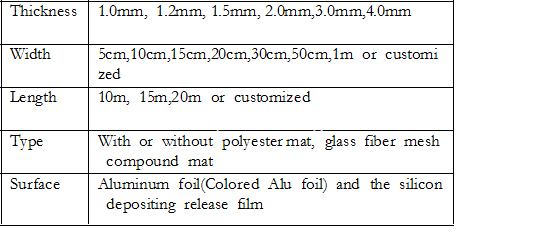 3.Application
Self adhesive bitumen aluminium flash band is cold applied tape for vehicle maintenance and repair, sealing around pipes and tanks, repair to waterproof enclosures, sealing over wood, concrete brick most metals and some plastics. Flashing to felt asphalt and bitumen surfaces, flashing or conservatories and porches, roof skirtings and parapet joints, sealing of rooflights, vents, and other openings, repair bandage for gutters and roofs, sealing glazing bars, cappings and protective coverings.
Surface preparation: Surfaces must be clean of dirt loose material, grease and oils. Rough or porous surfaces mush first be treated with bitumen primer.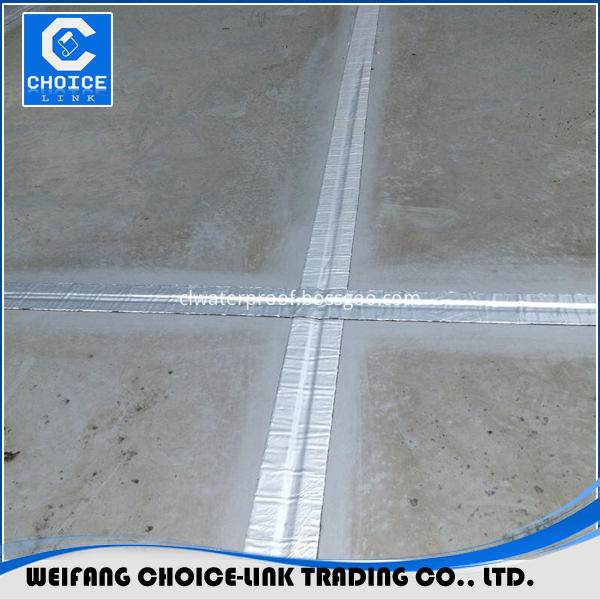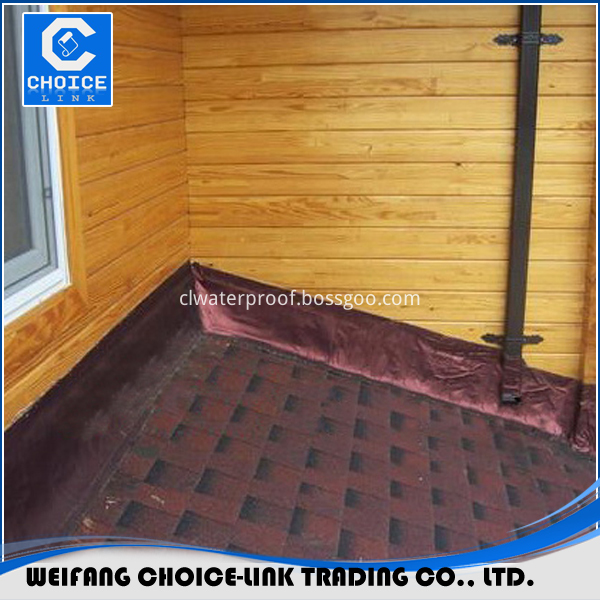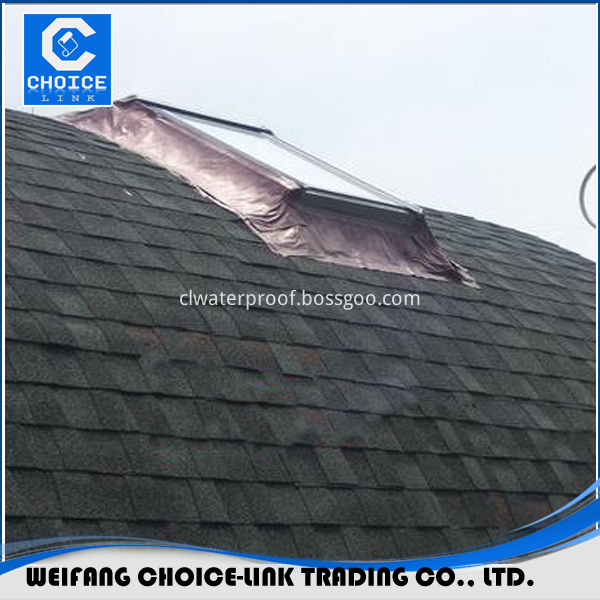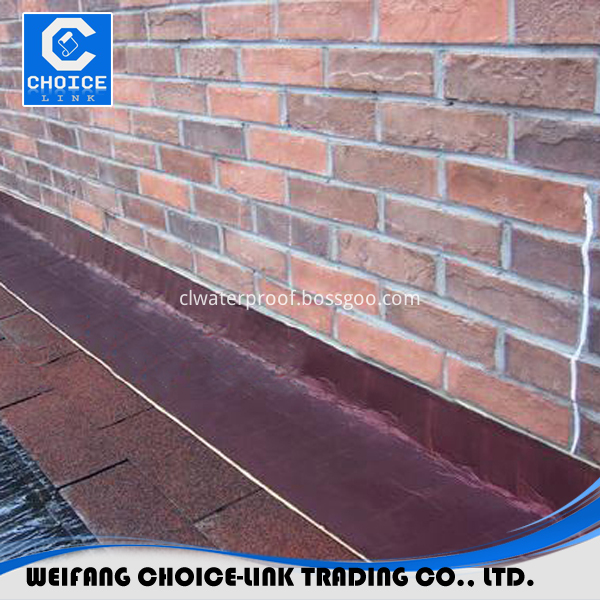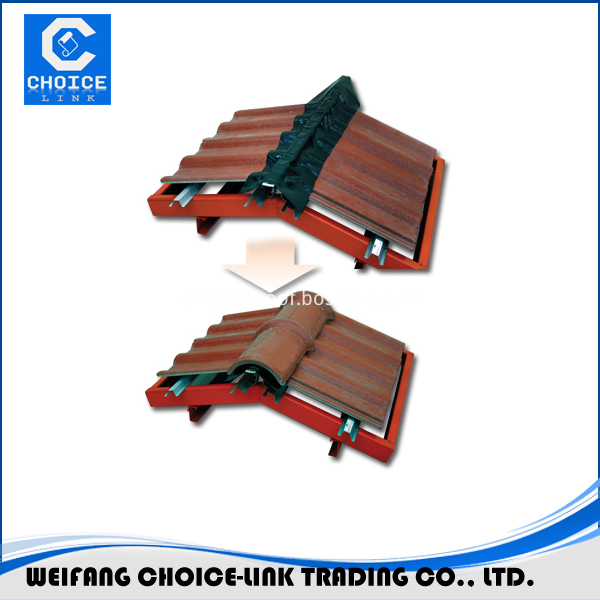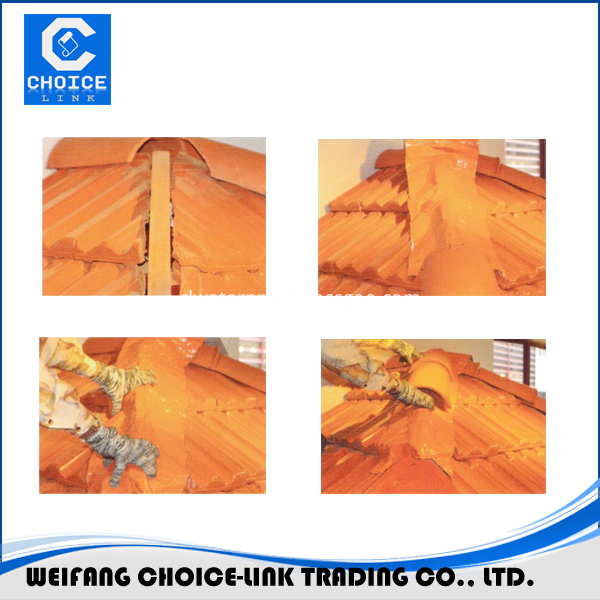 4.Advantages
Cold applied construction with no open flame and self adhesive without bonding agent make it safe, low carbon, environmental and economical.

Excellent adhesive performance guarantees the integrity of waterproof layer.

Good rubber elasticity, elongation and shear stress.

Good low temperature property.
5.Technical Data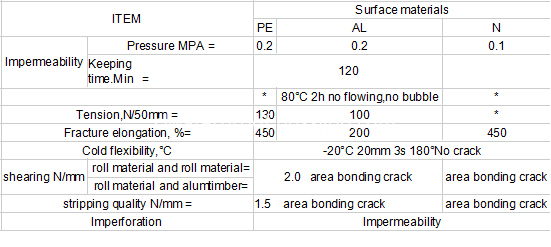 6.Storage and Transportation
Different type and specification should be stacked separately

Avoid sun-scorched and rain-drenched, be ventilation

The storage temperature should below 50 degree celsius

Avoid tilting or lateral drift, covered with tarpaulin if need

Base on the normal storage and transportation, the storage period is one year from the date of production